Exchange Management Console – Initialization failed after renaming/removing a server
After renaming a server and reinstalling Exchange 2010 i got the following error while launching EMC: The following error occurred while attempting to connect to the specified Exchange server ÔÇÜ<OLD SERVERNAME'.
The problem was that EMC still tries to connect to the old server name, and I found no option to specify the new one.

So I looked around in the Registry and TaTa, there is one value which still includes the old value. Just too bad that it's a Binary value. So if you want you can also just rename the server to the new and right value. The easier solution (which I did) is just deleting the value "NodeStructureSettings".
BTW: It's within the following Hive: HKCU\Software\Microsoft\Exchangeserver\v14\AdminTools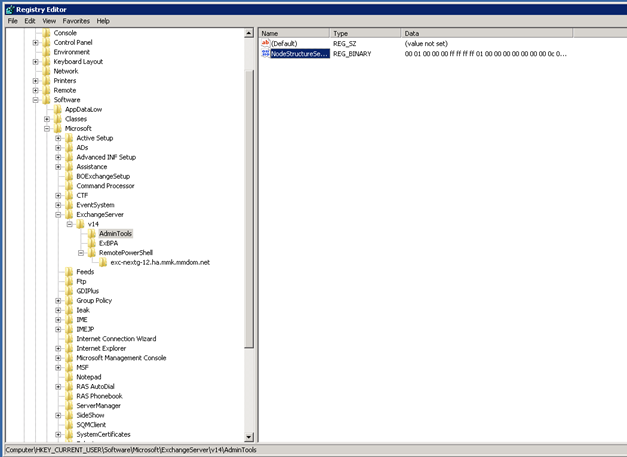 After firing up EMC again it will discover the local Exchange Installation again and running fine again J
BTW: With EMS (├áPowerShell) you won't get this error 😉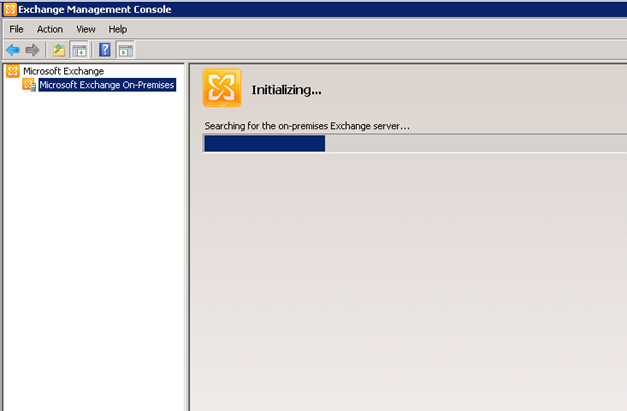 8 Comments
Robert G -

November 3, 2010 at 4:10 pm

Pietro -

February 3, 2011 at 9:48 am

Teddy -

June 8, 2011 at 11:52 am

Rahul -

July 6, 2011 at 10:47 am

Drew -

August 9, 2012 at 8:25 am

Mohammed Ahmed -

December 4, 2012 at 12:09 pm